Burning Calories
henry-hargreaves:
Huggies Device Sends You a Tweet When Your Baby... →
As my sis said…"ppl. just PAY ATTENTION to ur kids".
Everlane CEO Michael Preysman On Keeping An Edge... →
A traditional designer shirt is sold at over 50 different stores and is marked up 8x by the time it reaches you. At Everlane, we bypass these channels and create the shortest path from our designs to your hands.
10 Ways To Create An Open Culture | Co.Create:... →
great article about HOW to go about changing big things in your company
Artful Culinary Adventure →
I SOOOOO badly want to DO THIS!!!! But since I eat mainly the same foods over and over…and I dnt like oysters…I'm scared. But what an AWESOME idea. I really just love the idea of getting 12 different people together for a dinner and eating with ppl I dnt know once/mth.
23 Of The Most Hilariously Unfortunate Ad... →
LOL ummmm not sure some of these are real but some of them I thnk are and they are SOOOO FUNNY.
Cincinnati Craftsmen →
Yay! :)
12 Questions Disney Forgot To Answer About "Beauty... →
I love you Kelsmells. Thx for sharing :)
5 tags
After Ever After - DISNEY Parody - YouTube →
This video is amazing! I can't imagine how long that must've took for him to sync all of that up but just shows how awesome it can be when you work hard at something!
stufa →
2 | Think Your Home's Small? Look At Hong Kong's... →
I'm spoiled.
WTF →
agreeeeed
calm.com →
for when you can't go outside but really need to go outside.
List your goals on 43 Things →
Bucket List / ToDo TOGETHER!!!
9 Keys to Business & Career Success | Inc.com →
1. Time doesn't fill me. I fill time. 2. The people around me are the people I chose. 3. I have never paid my dues. 4. Experience is irrelevant. Accomplishment is everything. 5. Failure is something I accomplish, it doesn't just happen to me. 6. Volunteers always win. 7. As long as I'm paid well, it's all good. 8. People who pay me always have the right to tell me...
ZUT ALORS! →
Watch
I know someone who needs this.
A watch for people who change clothes. →
Meet Pebble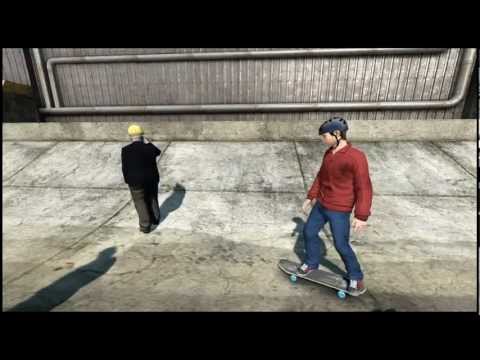 Soleil Noir 2012 | We believe in... →
Watch
Ivan has a problem with his shirt
GOOD Ideas for Cities Is Coming to Richmond and... →
WE DID IT!!!!!!!!!! (or really…we're gonna do it, lol)
The Brain on Love - NYTimes.com →
Article about how love changes and improves the way our brain and body function.